June 5, 2019 -- Born four weeks early, Blake Boyd had a rough transition into everyday life.
Blake spent his first eight days in the neonatal intensive care unit on a feeding tube. He experienced severe acid reflux, causing him to spit up profusely every 20 minutes. His eyes failed to track movement, and he had trouble with simple things, such as turning his head or grabbing for objects.
"He was miserable," said his mom, Ashleigh Boyd of O'Fallon, Missouri. "He wasn't sleeping and he just wasn't responding in ways he should."
Ashleigh was especially attuned to Blake's care, as she is an emergency room and intensive care unit nurse. She took advantage of her access to resources, experts and clinical data, "but I wasn't finding any answers as to what was going on with Blake and how we could help him," she said.
Some suggested that Ashleigh have Blake evaluated by physical and occupational therapists. But it was Ashleigh's CrossFit instructor who set her on a path. The instructor told her about Logan University, Muriel Périllat, DC, MS and her specialized work in pediatric chiropractic.
Ashleigh said she was open to conservative care and finding a more holistic approach for her son. Still, she was wary.
"Going in, I was really nervous," she said, "but after meeting Dr. Périllat, I found that she was wonderful and her demeanor was amazing. I trusted her because of the way she explained things and how she communicated with Blake. She talked to him like a human, and she took action that first day."
Ashleigh learned that in the case of her son, chiropractic was not about making adjustments, but rather altering his neurological communication system through craniosacral therapy. This approach uses a gentle touch and manipulation to relieve pain and dysfunction. During the first appointment, Ashleigh began to see immediate changes. Blake's fists, which had been closed tightly for months, opened for the first time. His body, which had been stiff and rigid, began to ease. "I was able to put him in his car seat, and it was the first time he didn't have a blood-curdling cry," she said.
Over the next few weeks, Ashleigh and her husband took notice of other improvements in Blake's health and well-being―his appetite increased, his acid reflux went away, he was able to turn his head both ways and grasp objects with his hands.
As Blake's condition improved, his appointments decreased from three times a week to once a week. Now, at 7 months old, Blake sees Dr. Périllat every three weeks for approximately 15 minutes.
"I think there's a misconception among people about chiropractic," Ashleigh said. "They think it is about cracking and snapping bones, but they don't realize how the neurological function communicates with the body. Life has been a lot easier knowing this is an option."
Ashleigh chokes up as she talks about the effect Dr. Périllat and chiropractic care has had on her infant son. She now feels that she can be a voice for others. "Being a health professional for 15 years, I had never seen or heard anything like what we saw in Blake. I can tell you it was scary," she said. "I've always been an advocate for continuing education. Having been through this, I think there needs to be more public awareness, so more lives can be touched and quality of life can be improved."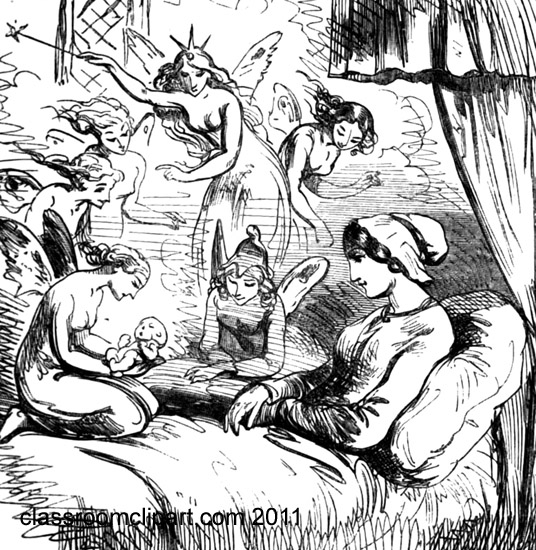 The treatment experience of patients with low back pain during pregnancy and their chiropractors: a qualitative study
Shabnam Sadr, Neda Pourkiani-Allah-Abad and
Kent Jason Stuber
Chiropractic & Manual Therapies201220:32
Chiropractors regularly treat pregnant patients for low back pain during their pregnancy. An increasing amount of literature on this topic supports this form of treatment; however the experience of the pregnant patient with low back pain and their chiropractor has not yet been explored. The objective of this study is to explore the experience of chiropractic treatment for pregnant women with low back pain, and their chiropractors.
Methods
This qualitative study employed semi-structured interviews of pregnant patients in their second or third trimester, with low back pain during their pregnancy, and their treating chiropractors in separate interviews. Participants consisted of 11 patients and 12 chiropractors. The interviews consisted of 10 open-ended questions for patients, and eight open-ended questions for chiropractors, asking about their treatment experience or impressions of treating pregnant patients with LBP, respectively. All interviews were audio-recorded, transcribed verbatim, and reviewed independently by the investigators to develop codes, super-codes and themes. Thematic saturation was reached after the eleventh chiropractor and ninth patient interviews. All interviews were analyzed using the qualitative analysis software N-Vivo 9.
Results
Five themes emerged out of the chiropractor and patient interviews. The themes consisted of Treatment and Effectiveness; Chiropractor-Patient Communication; Pregnant Patient Presentation and the Chiropractic Approach to Pregnancy Care; Safety Considerations; and Self-Care.
Conclusions
Chiropractors approach pregnant patients with low back pain from a patient-centered standpoint, and the pregnant patients interviewed in this study who sought chiropractic care appeared to find this approach helpful for managing their back pain symptoms.